We have a new release in the Simon's Cat Logic series: 'Learn to Speak Cat'.
I've been drafting posts about Serious Things like the continuing ghastliness of the Trump administration and the hypocrisy of religion. I need a break from all that, so instead here's a couple of new Simon's Cat films, and an update on Heather the Hedgehog.
The Simon's Cat team produces the Simon's Cat Logic videos in cooperation with veterinarian Nicky Trevorrow. In my opinion, they're getting better with each new release too.
Even though most of us who know cats will know most of what's in the videos, I for one still feel like I'm learning from them. Working things out for yourself is one thing – a vet telling you you're right is another.
Simon's Cat Logic: Learn to Speak Cat
Simon's Cat: Simon Paint's Summer
The second video is about the process of making a Simon's Cat picture. It's of Simon's Cat creator Simon Tolfield painting a summer scene of Simon's Cat and his friends.
It shows how an original drawing of Simon's Cat having fun with his friends goes from this: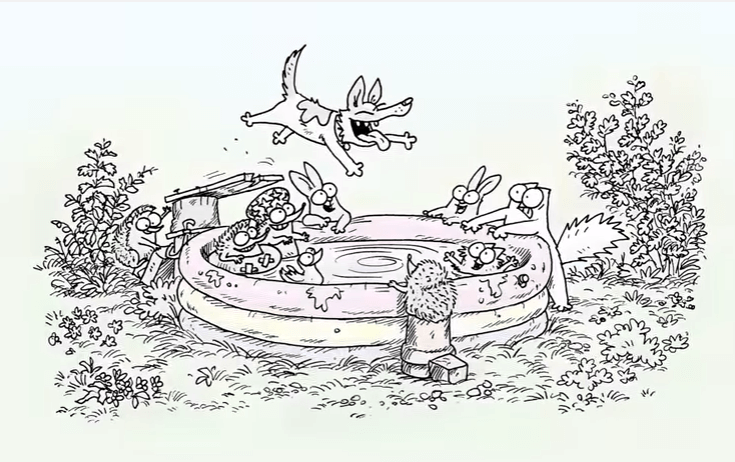 To this: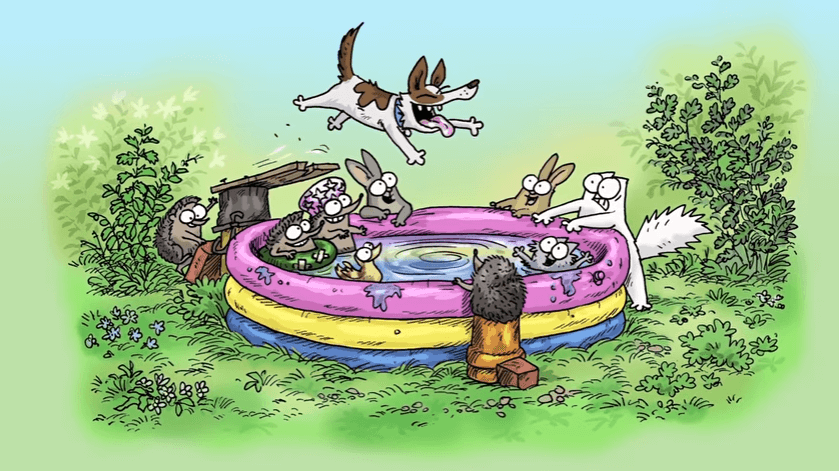 Simon's Cat seems to be the only one to realize what's about to happen!
Update: Heather the Hedgehog
Regular readers may remember that recently I had the honour of having a hedgehog named after me. She became a patient in the SWCC Animal Hospital in England after an attack by a dog. The good news is she's fine, but is still in hospital for treatment of a capillaria worm infection.
Update of Heather the Hedgehog- no injury from the dog but staying in for treatment of capillaria worm infection! @HeatherHastie

— SWCC Hedgehogs (@SWCCHedgehogs) July 26, 2017
Now, I suppose I better get back to the Serious Things!
---
If you enjoyed reading this, please consider donating a dollar or two to help keep the site going. Thank you.
---