As I said in yesterday's post, but I haven't been up to doing much so. I am trying to write a proper post about Erudite Things, but I'm not getting far at the moment. This new Simon's Cat came out a week ago and many of you will have already seen it on Why Evolution is True. To make up for that, there are some extras following the main feature!
Simon's Cat Logic: Do Cats Really Hate Water?
Turkish Van Cat Breed
In the main video, vet Nicky Trevorrow mentions the Turkish Van breed, which that has a water resistant coat. The Simon's Cat Facebook page subsequently gave us this wee treat. I'm assuming the cat in the video is a Turkish van.
Simon's Cat on World Book Day
Cats and books are two of my favourite things, and 3 March was World Book Day. So that gives me an excuse to post this pic put up by the team at Simon's Cat to celebrate at the time.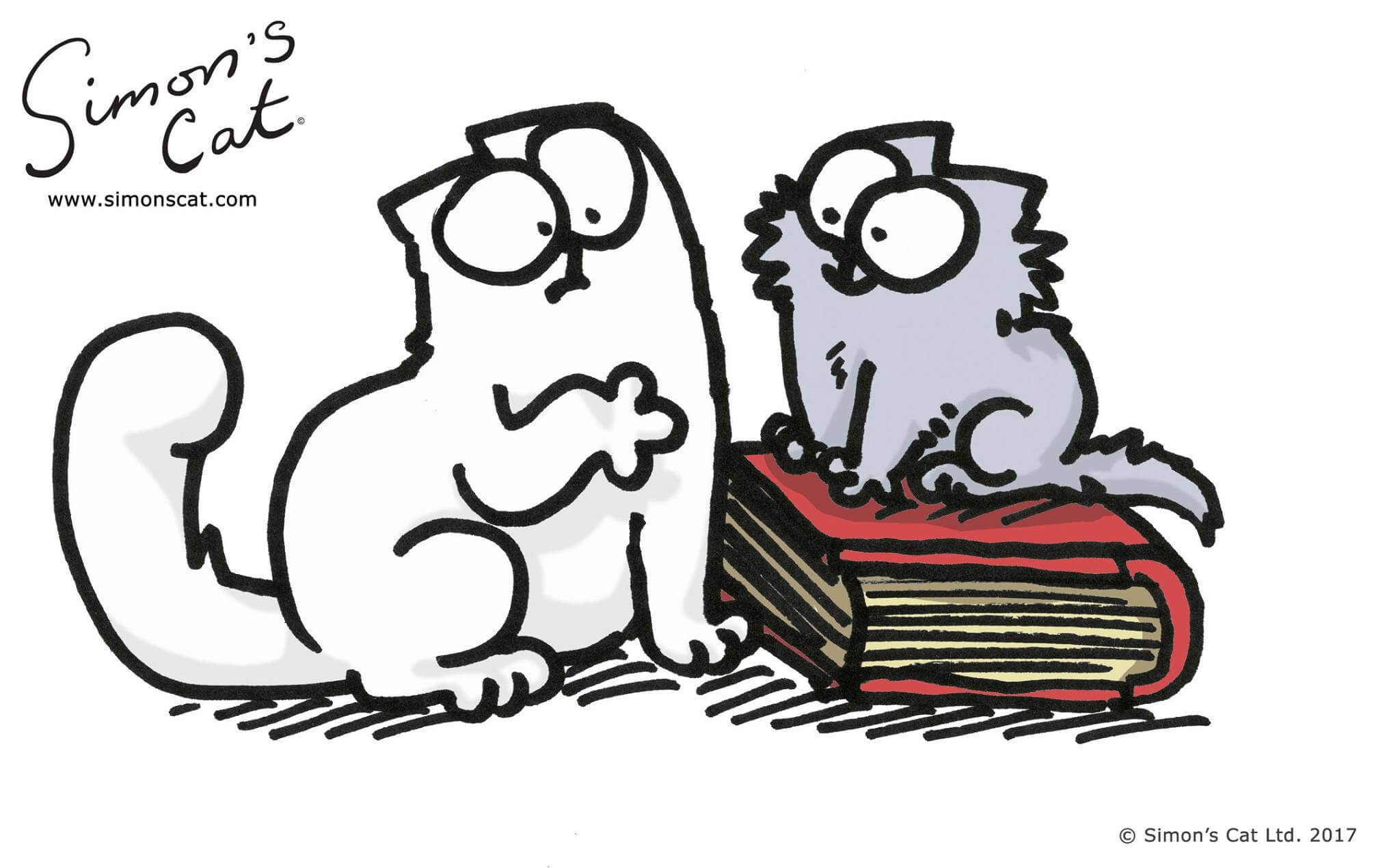 Simon's Cat in Bee
I'm assuming this clip is from the new Simon's Cat film, which I can't get in New Zealand. It is delightful, and you have to feel for poor old Simon's Cat!
---
If you enjoyed reading this, please consider donating a dollar or two to help keep the site going. Thank you.