Christmas is on its way and Simon's Cat is getting in the mood. If you put up decorations and a tree, it's traditional to do that on 1 December. My decorations have made it from the garage to the dining table so far.
Some of the lights are up in the front window but that's only because I never got around to taking some of them down last Christmas!
Anyway, Simon is decorating his tree with some furry help.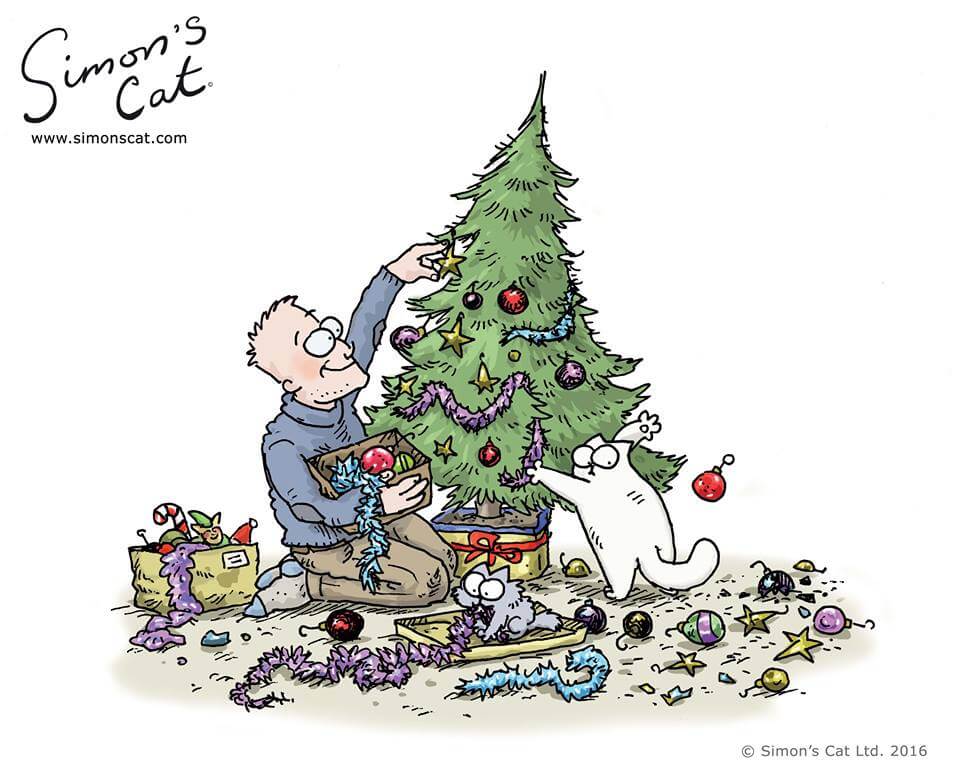 This is my excuse for not getting to work on the decorations just yet – Simon's Cat is back in a new video: Bed Sheets. Watch out for an appearance by The Kitten! This video is very cute, and one that anyone who's ever had a cat can relate to.
Simon's Cat on Facebook
Simon Tofield, the creator of Simon's Cat, puts new things on the Simon's Cat Facebook page most days. You're missing out a lot of cute and funny pics and gifs if you're not subscribed. Here's a selection:
As well as the new video Bed Sheets, for the US Thanksgiving holiday, Simon Tofield did a live draw of Simon's Cat meeting a turkey.
This is the final result.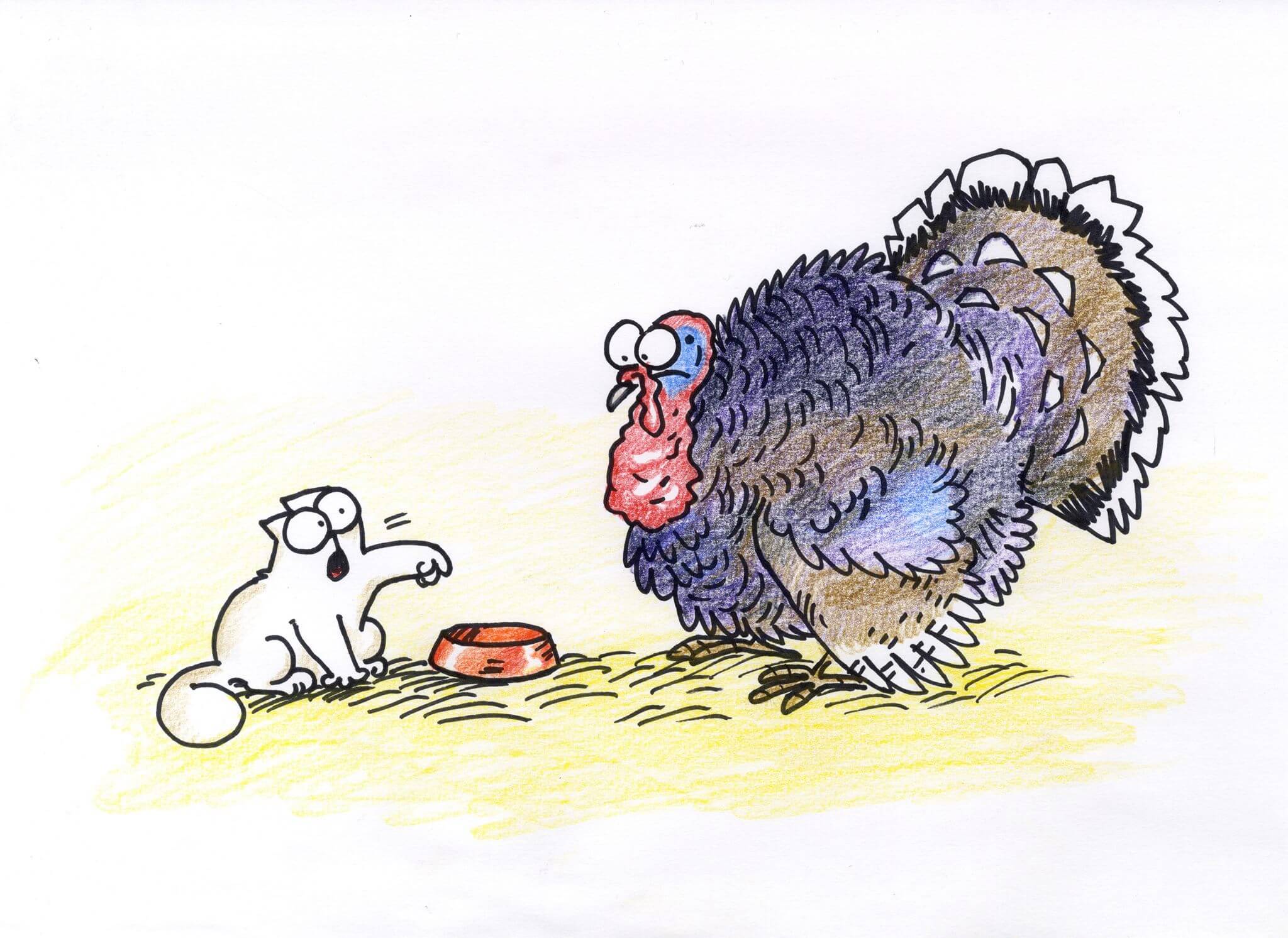 And as a fan of The Kitten, I was thrilled to see this offering as well.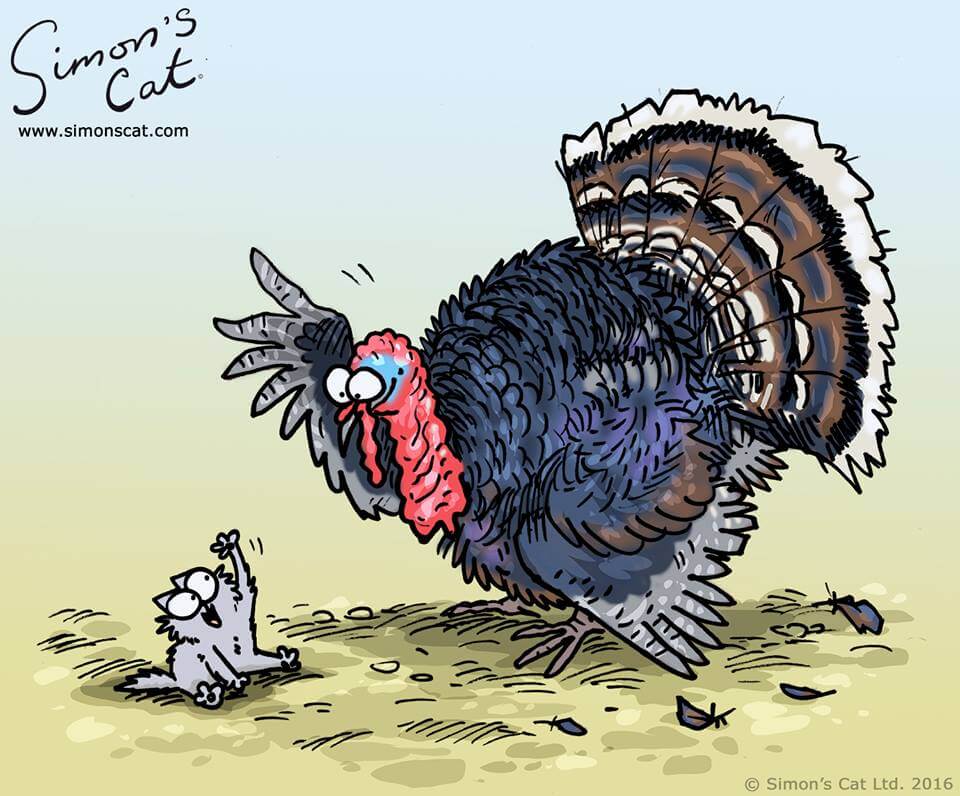 Simon's Cat: one of life's true pleasures! 😀