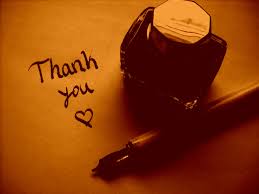 First of all, I'd like to thank you all very much for making the effort to subscribe to this website. I appreciate you all very much, and I love it when some of you also take the time to comment or even engage in a debate about the issues.
You may remember I started the "Brickbats and Bouquets" series about a month ago in order to try and force myself to write something at least once a week. So far I've managed to keep it up.
I don't think it's a very successful format though. For a start, I've never liked the name – it doesn't reflect me very well at all, especially the "brickbat" part. I personally find the idea of attacking anyone with a brickbat absolutely appalling, whatever they've done, and the idea of handing out even metaphorical brickbats is just offensive. Those of you who know me personally already know how much I dislike the idea of piñatas, which I mentioned in the post on the Donald Trump version available in Mexico, and this "brickbats" isn't much different.
What I'm going to do instead is change it to "Saint of the Week" and "Sinner of the Week", and post it as two articles instead of one. I call this website "Heather's Homilies" after all, and "Brickbats and Bouquets" was always posted on a Sunday. The Oxford English Dictionary's online definition of homily is:
A religious discourse that is intended primarily for spiritual edification rather than doctrinal instruction; a sermon.
I claim the right to use it by going back to its origin. From the Oxford English Dictionary again:
Late Middle English: via Old French from ecclesiastical Latin homilia, from Greek, 'discourse, conversation' …, from homilos 'crowd'.
Of course, in my use of the words "saint" and "sinner," I'm not passing judgement in the way religion does – I don't claim the right to do that – I am simply giving my opinion.
I'm going to go back and change the names of the posts I've already done to "Saints and Sinners," but the old ones will stay as single posts as I can't change them without re-posting them with later dates.
Thanks again for your support. It means a lot to me. 🙂