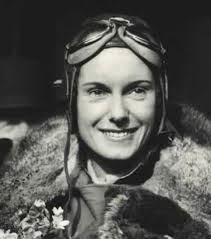 This article is the first in an occasional series I will be writing on New Zealand women. Shortly, there will be a new page on my website, New Zealand Women, celebrating some of the amazing, or just well-known, women New Zealand has produced. I'm currently populating it with short bios of the women I will eventually write longer articles on from time to time.
Batten, Jane Gardner aka Batten, Jean (15 September 1909 to 22 January 1983)
Jean Batten was born in Rotorua in 1909. In 1913 she moved to Auckland with her parents and two older brothers. Her father (a dentist) volunteered to serve in the First World War, which resulted in her having to change schools as her mother could no longer afford her school fees. Soon after her father returned from the war her parents separated, but he resumed paying for her education. Her interest in flying developed in the late 1920s, and her mother, who had strong feminist views, encouraged her in this. In 1929 she took Jean to Sydney for a holiday and arranged for her to fly with famed aviator Charles Kingsford Smith.
Ms Batten and her mother then sailed to England where she learned to fly at the London Aeroplane Club, gaining her 'A' licence in December 1930. To fund her 'B' licence (commercial pilot), she borrowed money from a New Zealand pilot in the RAF called Fred Truman who wanted to marry her. After obtaining her 'B' licence in December 1932, Jean had nothing more to do with him. She moved onto Victor Dorée, who borrowed money from his mother to buy her a de Havilland Gipsy Moth plane. She used it to make her first attempt to fly solo from England to Australia, but sand storms in Iraq and Pakistan and engine failure in India wrecked the plane. She tried to persuade Dorée to buy her another but when he wouldn't, she abandoned him too. She now got engaged to a London stockbroker and pilot, Edward Walter and through him met Castrol Oil magnate Lord Charles Wakefield, who also helped finance Batten's contemporary, Amy Johnson. He bought her a plane for her second attempt, which also ended in a crash landing, this time in Rome. She got it repaired well enough to get her back to England, then, using the wings from her fiance's plane, made her third attempt at the record two days later.
This time she made it. On 8 May 1934 she flew from London to Darwin in 14 days 22 1/2 hours, beating Amy Johnson's record by five days. Overnight, she became a celebratory. While in Australia, some ex-servicemen she met at the Prince of Wales Military Hospital in Sydney and presented her with a black kitten, which she named Buddy. Also while in Sydney she hooked up with an Australian pilot, Beverley Shepherd. He asked her to marry him, so that was the end of Edward Walter. Walter subsequently sent her a bill for the wings of his plane, which he had lent her. Batten's education and confidence made her an excellent speaker, and she wowed crowds throughout Australia and New Zealand. She took Buddy with her for a while, stowing him in a cage in the plane's luggage locker. Apparently poor buddy became terrified of planes, and tried to run away at the mere sight of them. Eventually she left him with Shepherd in Sydney.
Batten flew back to England in April 1935, becoming the first woman to fly both ways. In November of that year, she became the first women to fly solo across the South Atlantic, then in October 1936 she made the first ever direct flight from England to New Zealand. She was now more famous than ever. Her physical and mental exhaustion was such that her speaking tour was called off and she spent some time resting at Franz Josef. Despite the fact she was no longer destitute, the government paid all her expenses.
She returned to Australia in February 1937, then completed her last long-distance flight by flying herself back to England. Shepherd and Buddy were abandoned. Batten's autobiography, My Life, was published in 1938, and is now available in full on-line, via The New Zealand Electronic Text Collection and Victoria University Library.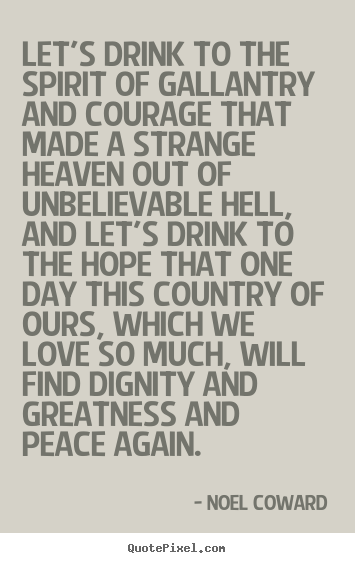 Batten offered to fly for the Air Transport Auxiliary during the Second World War, but made the proviso that she would only do it in her Gull. When this was refused, she declined to join up. Her Gull was soon requisitioned for war work, leaving her unable to fly at all. After she lost her plane she worked for a few months as an ambulance driver, then three years on the an assembly line making gun propellants at the Royal Navy Cordite Factory on Holton Heath in Dorset. In 1943 she was recruited as a lecturer for the National Savings Team, and proved to be one of their best speakers. She fell in love with, and got engaged to, another pilot. This time it was an RAF bomber pilot, identified in her memoirs only as "Richard". Tragically he was killed over Europe while on a mission.
After the war, Batten and her mother joined the ex-pat community in Jamaica, although they rarely socialized. Their small circle of friends included the multi-talented Noël Coward.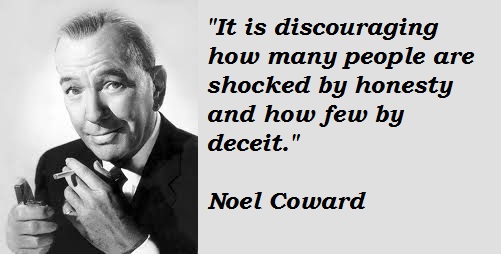 On her final years, from Te Ara: The Encyclopedia of New Zealand:
In 1953 the Battens returned to England and began a nomadic motor tour of Europe that was to last seven years. It was not until 1960 that they finally took root, buying a villa in the small Spanish fishing village of Los Boliches, near Málaga. They lived here quietly for six years, until, at the end of 1965, they set off on what was to have been an extended winter holiday to Madeira, the Canary Islands and North Africa. However, on 19 July 1966 Ellen [Batten's mother] died in Jean's arms at San Marcos, Tenerife; she was 89.

Jean became ill with protracted grief. Declaring that she would not leave the island without her mother's bones, and now approaching 57, she bought a tiny apartment in Puerto de la Cruz. She had lost touch with all her relatives and years of isolation had left her with few close friends. On Tenerife, which was to be her home for 16 years, she kept to herself, typing her memoirs, swimming alone each day in the harbour and walking about the town, always shielding her face under a wide-brimmed hat.

Her depression lasted more than three years. At the end of 1969 she made a dramatic return to public life. With a face-lift, hair dyed jet black and wearing a miniskirt, Batten flew to London and re-immersed herself, amid much publicity, in the aviation world. Many people had believed her dead. Most, over 30 years on, had now, to her disappointment, never heard of her. In 1970 she flew back to New Zealand, booking into an Auckland motel under an assumed name. Discovered by the media, she was fêted and photographed, demonstrating her fitness at 61 by doing high ballet kicks.

Back on Tenerife Batten was too restless to settle. Her apartment there now became a base for 10 years of world travel. She claimed to have received two fresh proposals of marriage in her 60s and had a brief affair with a company executive in New Zealand, where she returned in 1977 with her hair now startlingly dyed blonde. Friends suspected that she was in financial distress and appealed to the prime minister, Robert Muldoon, who arranged an immediate state pension. The truth was she had assets of more than £100,000.

Early in 1982, now growing increasingly eccentric and self-absorbed, Jean decided to leave Tenerife. She sold her apartment and, leaving Ellen's remains on the island, returned to England, where she stayed with her publisher and his wife. In October she flew to the Spanish island of Majorca, where she intended to buy an apartment and live out her final years. On 8 November she wrote to her publisher; it was the last anyone was to hear from Jean Batten.

For five years her whereabouts remained a mystery. Mail accumulated at her London bank where her account was untouched. In September 1987 the sad truth emerged: she had died in Palma, Majorca, on 22 November 1982, aged 73. She had been bitten by a dog on her daily walk and the wound had become septic, spreading infection to her lungs. She refused to let the staff of her small hotel call a doctor, and died quite needlessly of a pulmonary abscess. As a result of a bureaucratic bungle the New Zealand government and her relatives had not been notified. On 22 January 1983 she had been buried anonymously in Palma cemetery in a paupers' mass grave.

Jean Batten was the finest woman pilot of the golden age of aviation. She brought great honour to New Zealand and a perfection to her flying that kept her alive through many frightening crises in the air. Utterly fearless, she sometimes took huge risks and flew in dangerous weather conditions, but she was an exceptionally accomplished navigator. Her superior skills made her a more professional pilot than her better-known colleagues, Johnson and Earhart. Behind her beauty lay qualities of ruthlessness and determination that were unique among her women pilot contemporaries. Although her intense relationship with her mother isolated her, Jean Batten's spectacular achievements owed much to Ellen's powerful driving force and skilful management of her daughter's life.
Jean Batten was an amazing woman, and as a New Zealander, I'm proud she's one of ours. It's sad her life ended the way it did.
Sources:
NZ History on-line, Te Ara: The Encyclopedia of New Zealand, Wikipedia
---

If you enjoyed reading this, please consider donating a dollar or two to help keep the site going. Thank you.