Eight years ago I watched the United States elect Barack Obama. For the first time in many years I felt some hope for that country. As I'd watched it over the previous few years, especially since 9/11, I was concerned that the level of racism and sexism in the most powerful nation on earth didn't seem to be reducing as fast as the rest of the developed world.
In 2008, the rest of the world had an extremely negative view of the United States, and especially her president. We were angry at the country too – it was largely as a result of the Republican deniers that so little was being done about climate change.
Barack Obama changed all that. Whatever issues there were, whatever your opinion of his decisions, you knew he thought deeply and carefully.
As a result, the respect the rest of the world had for the country rose significantly.
Suffice to say, approval of US leadership has improved significantly since Barack Obama became president.
Before the polls closed, I saw some exit polls on Fox that showed that 37% of those voting were scared of what would happen if Trump was president. That's more than a third of the country. Another 29% were concerned.
The figures weren't good for Clinton either – 29% were scared of her presidency and 24% were concerned.
However, think about what people who are scared of a Clinton presidency are scared of – they're scared of things like Christians not being able to force their views on the rest of the population. They think (correctly) she won't seek to overturn Roe v Wade, or marriage equality.
And unfortunately, many of them are white people who are scared of people of colour.
These are not actually things it is valid to be scared of.
Those of us who are scared of Trump are scared of economic collapse, nuclear proliferation, Russian hegemony, the collapse of trade and more.
The two aren't even comparable.
And it's already happening – the Futures Index has been plummeting since it began to look like Trump might win.
Gold, on the other hand, is rising, which is what happens in times of trouble.
According to the CNN exit polls:
53% say that Donald Trump doesn't have the temperament to be president.

61% say that Donald Trump is not qualified to be president.
So why the f**k did so many people vote for him? Because those figures mean that some of the people who voted for him recognize that that he's not capable of doing the job!
I can't believe this is happening,
52% say that Hillary Clinton IS qualified to be president.
It's not over yet. There's still room for Clinton to win. We're still waiting on New Hampshire, Wisconsin, Michigan, Pennsylvania, and Nevada but Trump is leading in the first three.
Whatever happens tonight, Trump is a loser. He's a racist, sexist, xenophobic, elitist, misogynist pig. Apparently at his campaign headquarters in New York, they have been chanting "Lock her up." We do not need people like this in charge of the most powerful nation in the world.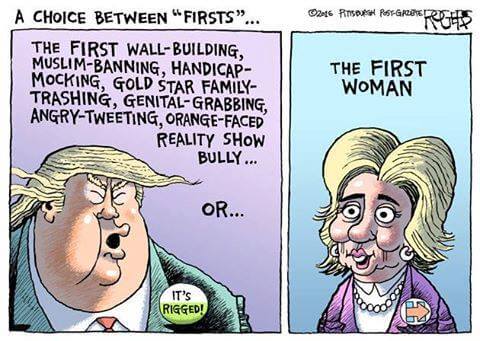 I really want to post this, so I'm going to do it anyway: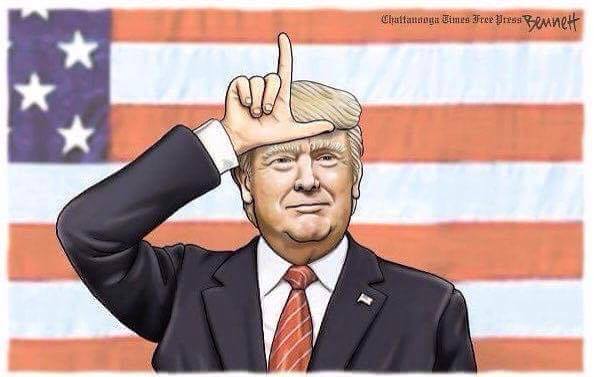 And then there's this: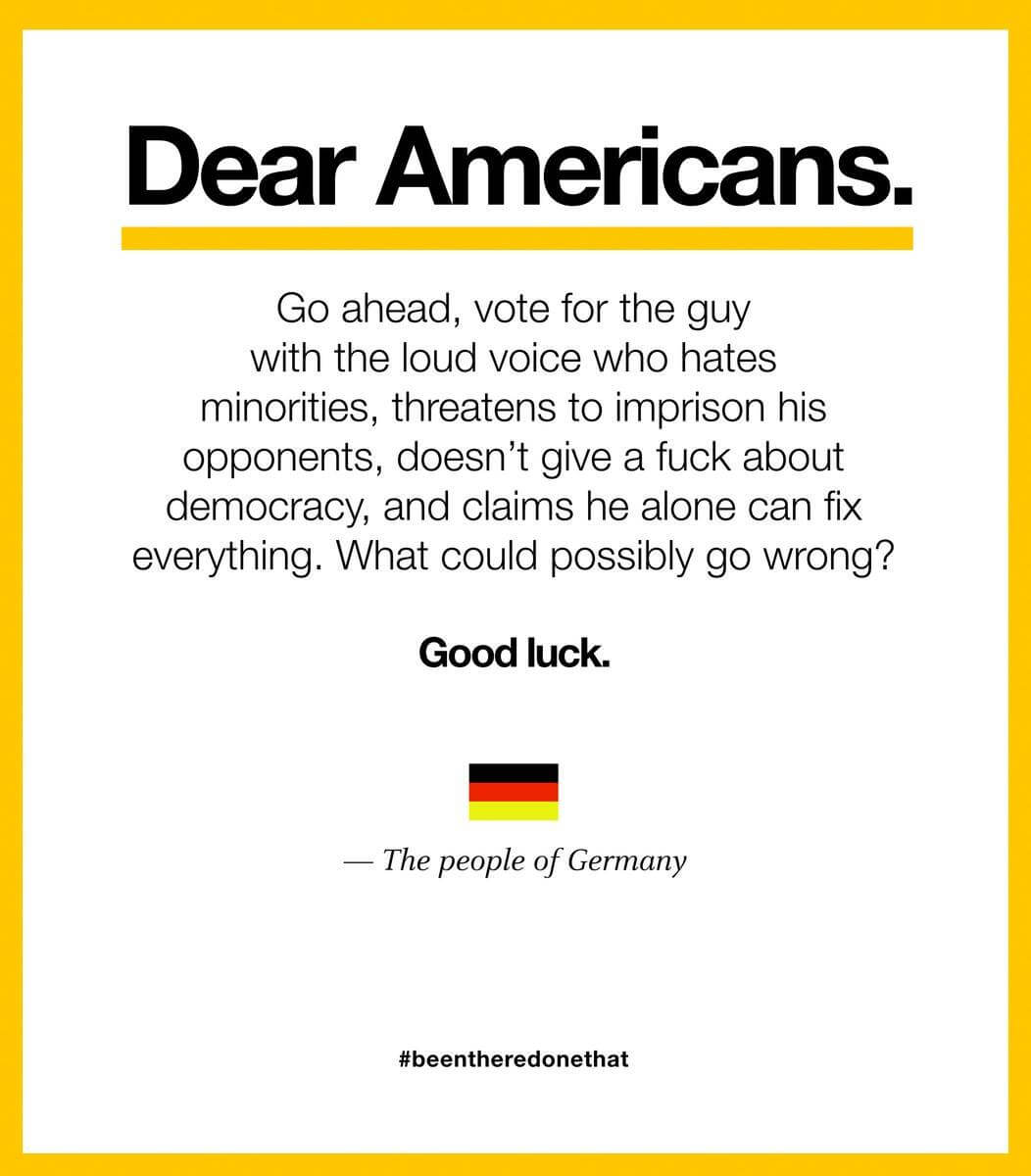 ---
If you enjoyed this post, please consider donating a dollar or two to help keep the site going.