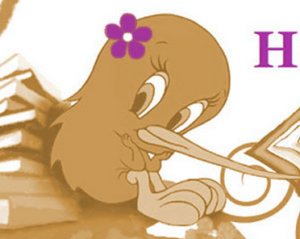 I've finally done what I've been resisting for years and joined Facebook yesterday.
It wasn't all bad – the first thing I saw when I "found a friend" was a photo of my niece on her first day at pre-school. That was pretty cool. Then later I messaged with my brother who was sitting in a cafe in Breda before making his way to the airport to catch a flight to Oslo. He sent me a picture of a fascinating archaeological site in Gaza – he'd been in Israel before the Netherlands. I'm very jealous of all the amazing places he gets to go for his job!
Anyway, I created a page for Heather's Homilies, and promptly created a photo album of great atheism and free speech related quotes on my personal page instead of the Heather's Homilies page, so I'm going to have to do it all over again! I suppose I'll work it all out eventually.
You may have noticed I haven't posted much here recently. My back's been pretty bad, and I haven't felt much like writing anything substantial. That's one of the reasons I joined Facebook actually. It's sort of an intermediate place between Twitter and the website. I'll write short pieces there that either don't merit a full post or I don't physically feel up to writing a full post about.
I'll also post things that have piqued my interest, and I hope you'll find interesting too.
So, I hope you'll Like and Follow my Heather's Homilies page on Facebook.
Soon, there'll be a button at the top of the page to make that easier, along with one for Google+, but that's something the great people at BuildBusiness, who host my site, are still working on for me.
Some of you might even want to be friends too. 🙂