I made a start on my usual Daily Tweets post and before I knew it, hundreds of words about the horror in Charlottesville were on the page. Thus, a separate post is in order.
The violence is bad enough, but it's what's behind the violence that has me feeling physically ill. The blatant racism and bigotry on display is just sickening. Remember all those people who thought that electing a black president meant that racism was no longer a problem in the US? I admit, I felt hope at the time. I've always seen the US as more racist than most predominantly white countries, but I thought Obama's election in 2008 meant that was changing. I was wrong.
Instead it seems to have seen the worst of the racists want to perform a last hurrah in the same way the right wing relgionists are.
Charlottesville Protest
Originally, this was a protest about the removal of a US Civil War era statue of General Lee. I have some sympathy with that protest; we can't go around wiping the bad bits out of history. It's important to know about them, and to confront them. It's one of the best ways to stop them happening again. I often wonder if the current increase in anti-Semitism is partly because today's youth is the first generation where it's possible to grow up without knowing anyone who was a part of World War II. Back then, everyone said "never again" in relation to the Holocaust. But more and more are denying it was even a real event.
The Washington Post is reporting that is was not only "White Lives Matter" that the white supremacists were chanting too.
Tensions began to escalate Friday night as hundreds of white nationalists marched through the campus of the University of Virginia, chanting "White lives matter!" "You will not replace us!" and "Jews will not replace us!"
Anti-Semitism is part of what's happening in Charlottesville too.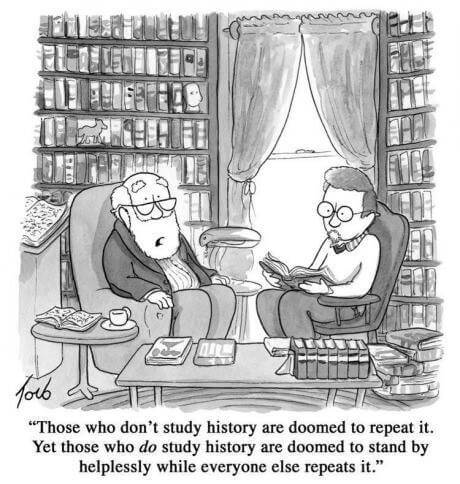 The original cause of the protest became a rallying cry for white supremacists and a very ugly event. Marchers carrying white torches were reminiscent of KKK rallies from way back when.
Hundreds of white supremacists staged a march in #Charlottesville, resulting in mass chaos pic.twitter.com/jvWJACqYbz

— NowThis (@nowthisnews) August 12, 2017
Rally Speakers in Charlottesville
The violence at Charlottesville was always likely to happen when the following people became speakers at the rally. The list is from an article ''Pro-White' Agitators Rallying This Weekend In VA To 'Unite The Right'' at Right Wing Watch.
Rally Organizer:

Jason Kessler: Right-wing blogger and "pro-white" activist; intent on protecting Confederate monuments; has committed assault and allegedly been assaulted in his quest to protect Lee's statue.


Rally Security:

Warlocks Motorcycle Club: violent; "whites only" motorcycle gang that is providing security for Kessler.

Rally Speakers:

Richard Spencer: neo-Nazi; responsible for term "alt-right;" founder of white supremacist National Policy Institute.

Christopher Cantwell: once wrote that it is necessary to kill government agents; hosts a call-in talk show; stated his "goal here is to normalize racism"; wants an Anglo ethno state.

Matt Heimbach: white nationalist; founded the Traditionalist Youth Network; training director at League of the South; founded the White Student Union at Towson University in Baltimore; labeled "the next David Duke" by the Washington Post.

Pax Dickinson: former Chief Technology Officer at Business Insider who was fired when reporters took notice of his racist and sexist Twitter habit; founder of CounterFund (an alt-right version of Patreon, allowing people to financially support podcasts, etc.)
Dr. Michael Hill: neo-Confederate secessionist; president of League of the South; seeks to revive Southern heritage; warns of a coming "real civil war".

James Allsup: student at Washington State University (class of 2018); "Senior Advisor" at Students for Trump; right-wing video blogger; was punched in the face at DC inaugural events and allegedly hit in the head with a flag pole; created a racist video about Black Lives Matter.

Rally Speakers Who Don't Even Have the Courage to Use Their Own Names

Mike Enoch (real name Mike Peinovich): once a leader of the alt-right; created neo-Nazi site The Right Stuff; had anti-Semitic podcast called The Daily Shoah; doxed by "anonymous left-wing users on the Medium blog site" when it was discovered that his wife is Jewish – a search that was prompted by right-wing agitator Mike Cernovich.

Baked Alaska (real name Tim Gionet): former Buzzfeed staffer who says he was radicalized to the right when he was told he shouldn't say "spirit animal;" road manager for Milo Yiannopoulos' college tour before Milo fired him; a self-described "wild, redneck, kick-ass" rapper.

Augustus Invictus (real name Austin Gillespie): believes he was born to start a second Civil War; is a practicing pagan who once sacrificed a live goat; renounced his U.S. citizenship; advocates for a eugenics program in the U.S.; accused of domestic violence; kicked out of the Libertarian Party; spoke at "Make Men Great Again" conference.

Johnny Monoxide (real name Johnny Ramondetta): neo-Nazi; writes on white supremacist blog The Right Stuff; arrested for dealing cocaine; briefly served in the Navy; supported Occupy Wall Street before being "red-pilled;" thinks the Sandy Hook massacre was a hoax; believes African Americans are racially inferior; host of Paranormies podcast.
Car Ploughs Into Counter-Protestors
There's no official information yet about the motives of the driver of the car. From the video it appears to be a deliberate act. However, it's far more likely that the driver is a supporter of the white supremacist group than those opposing them.
From the Washington Post:
Video recorded at the scene of the car crash shows a 2010 gray Dode Challenger accelerating into crowds on a pedestrian mall, sending bodies flying — and then reversing at high speed, hitting yet more people. …

A 32-year-old woman was killed, according to police, who said they were investigating the crash as a criminal homicide. The driver of one of the vehicles was taken into custody and charges were pending, said Al Thomas, the Charlottesville police chief.

The Dodge Challenger is registered to 20-year-old James Alex Fields of Ohio, according to vehicle-registration records reviewed by The Washington Post. Albemarle-Charlottesville Regional Jail Superintendent Col. Martin Kumer told The Post Saturday that a man with the same name and age was booked Saturday on suspicion of second-degree murder, malicious wounding, failure to stop for an accident involving a death, and a hit and run. Kumer said Fields is currently being held without bail.
One is dead and 19 are injured after a car drove into counter-protesters at a white supremacist rally (warning: graphic) pic.twitter.com/f8rjBoB4Ki

— NowThis (@nowthisnews) August 12, 2017
The Injured
Those with injuries were all taken to the UVA Medical Center. Of the nineteen with injuries from the car driving into the crowd, five are critical. City officials said to the Washington Post that there were also another fourteen with injuries from street brawls.
Local Politicians Comment
From the Washington Post:
Gov. Terry McAuliffe (D), who had declared a state of emergency in the morning, said at an evening news conference that he had a message for "all the white supremacists and the Nazis who came into Charlottesville today: Go home. You are not wanted in this great commonwealth."

Maurice Jones, Charlottesville's African American city manager, looked stricken as he spoke. "Hate came to our town today, in a way that we had feared but we had never really let ourselves imagine would." …

"I am heartbroken that a life has been lost here," said Charlottesville Mayor Michael Signer in a tweet. "I urge all people of good will–go home."

Elected leaders in Virginia and elsewhere urged peace, blasting the white supremacist views on display in Charlottesville as ugly. U.S. House Speaker Paul D. Ryan (R-Wis.) called their display "repugnant."
His supporters like the fact that Trump isn't a politician, but at least the politicians say the right things. Trump, who usually Tweets at the slightest provocation, was off Twitter all morning. When he finally got there, he got it wrong.
President Trump Comments
Trump's first comment was unbelievable. The problem was on "many sides" according to him, and his main aim was to absolve himself from blame.
What is vital now is a swift restoration of law and order and the protection of innocent lives.#Charlottesville pic.twitter.com/DB22fgnu6L

— Donald J. Trump (@realDonaldTrump) August 12, 2017
An hour later, this clip made it to Twitter in another attempt to make sure the blame went everywhere, and not just the white supremacists.
We must remember this truth: No matter our color, creed, religion or political party, we are ALL AMERICANS FIRST. pic.twitter.com/FesMiQSKKn

— Donald J. Trump (@realDonaldTrump) August 12, 2017
Shortly after we get a third clip from his speech. In this one he's making a point of telling us that the governor thanks him, and finally his support for first responders makes it to Twitter. One phrase in his speech, "We must cherish our history…" is a call out to the white supremacists in my opinion. There's certainly no condemnation of them.
We will continue to follow developments in Charlottesville, and will provide whatever assistance is needed. We are ready, willing and able. pic.twitter.com/mCTYBgUePi

— Donald J. Trump (@realDonaldTrump) August 12, 2017
Another hour passes and this Tweet comes out. Finally one which is okay!
Deepest condolences to the families & fellow officers of the VA State Police who died today. You're all among the best this nation produces.

— Donald J. Trump (@realDonaldTrump) August 12, 2017
And this one came out another hour after that. "So sad!" is dreadfully inadequate in my opinion. I think a president should do better than that at such times.
Condolences to the family of the young woman killed today, and best regards to all of those injured, in Charlottesville, Virginia. So sad!

— Donald J. Trump (@realDonaldTrump) August 12, 2017
David Duke Comes Out of the Woodwork
When Trump put out his tweet about the violence coming from "all sides," the former Imperial Wizard of the Ku Klux Klan wasn't happy. From the Washington Post again:
Former Ku Klux Klan leader David Duke, a Trump supporter who was in Charlottesville Saturday, quickly replied. "I would recommend you take a good look in the mirror & remember it was White Americans who put you in the presidency, not radical leftists," he wrote.
The Post goes on to say:
Dozens of the white nationalists in Charlottesville were wearing red Make America Great Again hats. Asked by a reporter in New Jersey whether he wanted the support of white nationalists, Trump did not respond.
At the event itself, the white supremacists were keen to shift the blame for any violence from themselves from the start:
By early afternoon, hundreds of rallygoers had made their way to a larger park two miles to the north. Duke, speaking to the crowd, said that European Americans are "being ethnically cleansed within our own nation" and called Saturday's events "the first step toward taking America back."

White nationalist leader Richard Spencer also addressed the group, urging people to disperse. But he promised that they would return for a future demonstration, blaming Saturday's violence on counterprotesters.
Freedom of Speech
As a freedom of speech absolutist, I support the right of white supremacists to have their say. While I find their opinions beyond disgusting, they have a right to them, and to express them. Using violence, bullying, the law, or any other method to try to force their opinions on others though I oppose.
The violence and aggression in speech, posture, and actions belies their claim that they are peaceful.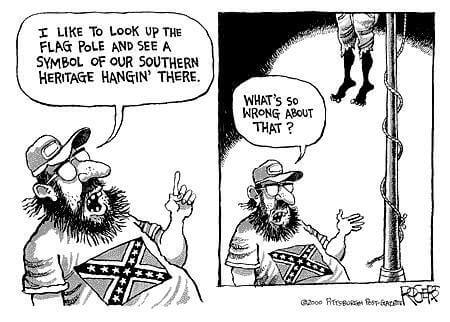 ---
If you enjoyed reading this, please consider donating a dollar or two to help keep the site going. Thank you.
---