This is a new weekly feature I'm introducing – I'm hoping that I'll keep it up and it'll mean I'm posting something at least once a week. I've been pretty slack lately – just this week I've written half of three articles, but none got to a publishable standard. None are too time-sensitive, so hopefully I'll get them finished and posted next week. In the meantime, here are my first Saints and Sinners. This week both are from politics – the first from New Zealand and the second from the United States.
---
SINNER OF THE WEEK
Sam Lotu-Iiga, Minister of Corrections, New Zealand
Several videos taken with contraband cell phones have appeared on YouTube of organized fighting in our toughest prison, Auckland's Mt Eden Correctional Facility. Adding to the controversy, Mt Eden is run by a private provider, Serco. Before the running of Mt Eden was handed over to Serco, there was enormous controversy due to major problems with the same company when they were given government contracts in Great Britain and Australia. Our government insisted enough safeguards had been put into the contract to ensure Serco had every incentive to perform, and until these incidents came to light, the prison was receiving high ratings. Now, one of the things the impending enquiry will need to look at is whether Serco were cooking the books to make their ratings look better than reality. This was the OneNews report when the issue first came to light:
https://youtu.be/uCKysocGrn0
Labour MP Kelvin Davis, who has led the opposition in this matter, appeared on TV3's The Nation on Saturday. He stated that since he began speaking about this matter he's received a "tsunami of allegations" relating to Mt Eden. These include several allegations of rape and extortion, which he has passed on to the police. The extortion allegations, of which Davis says he's seen proof, involve gang members giving inmates contraband cell phones and forcing them to phone family members on the outside. Those family members are required to deposit money in nominated bank accounts to ensure the inmate's safety in prison. If this and all the other allegations are proven to be occurring, it means Serco are failing to keep the inmates in their care safe.
There are some politicians on the left who have got all carried away and are now demanding a moratorium on all public-private partnerships (PPPs). In a predictable failure to actually think about what that would mean many are, of course, supporting this call. They should remember that every single doctor who provides free or subsidized general practitioner services within our health system is a private provider, as are rest homes and many physiotherapists, occupational therapists, home help providers and ambulance services. New Zealanders with any knowledge of health services in the rest of the world will surely agree that ours is one of the better examples. Further, many of you, like me, will remember when all government buildings and other infrastructure were built by the Ministry of Works. By in large the lack of competition made them a model of inefficiency. Over the years billions of dollars of taxpayers' money was wasted via that method. Although the National-led coalition is, in my opinion, going too far in some of its efforts to privatize social services, a purely socialist model would be a backward step too.
Still it seems that despite the criteria in the contract with Serco, their performance was not adequately monitored. Given that this was a prototype for our country, and the international reputation of Serco is problematic, Mt Eden prison should have been monitored much more closely. Its sudden move to the top of the league tables given its history and the nature of its inmates should in itself have made both the CEO and the minister at least curious. Calls for Lotu-Iiga's resignation are premature, but he does need to lift his game. As a society we deprive people of their liberty when they are convicted of particular crimes – they should not have to live in fear during that time. In fact, that time should be used for whatever education, mental and physical health treatment, training, and other forms of rehabilitation they need.
---
SAINT OF THE WEEK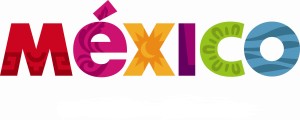 In reality I'm not having a good enough week to be able to think of anything good enough for a Saint, so this is really a second Sinner. However, I can't bear the idea of giving Donald Trump any kind of award, even a bad one, so I've turned things around a bit, and I'm giving the Saint award to Mexico, specifically Piñatas Ramirez in Tamaulipas. Besides, Mexico deserves something after being made such a joke by the Roman Catholic Church.
Now normally, I hate the idea of piñatas – I think the idea of children beating something until the insides fall out is all a bit gross. However, these new piñatas they're selling in Mexico are hilarious! I still wouldn't buy one, let alone beat it, but I understand how Mexicans might be getting a bit of vicarious pleasure from the idea.
Reuters reports on Mexico's opinion of Trump thus:
Few presidents of Mexico have managed to unite the country in the way Donald Trump did after he launched his U.S. presidential bid last week with a string of broadsides against America's southern neighbor.

"Imbecile", "racist", "absurd" and "ignorant" were some of the less vulgar words used by prominent Mexicans about Trump after the flamboyant real estate magnate described migrants from Mexico to the United States as drug-runners and rapists.

Trump's provocative comments, including a pledge to build a "great wall" on the U.S. southern border paid for by Mexico, were the latest in a series of swipes against a country where he has become more famous for controversies than boardroom success.

Mexicans rich and poor, cabinet ministers and staunch critics of the government alike trained their fire on Trump. On Thursday, the outrage prompted U.S. Spanish-language television network Univision to drop the Miss USA pageant that the Republican hopeful co-owns.

"If you look up imbecile in the dictionary, you'll see it's a synonym of Trump," Joaquin Lopez-Doriga, news anchor of key Univision shareholder Televisa and one of Mexico's most influential journalists, told his viewers on June 17, a day after Trump announced his White House bid in New York.
Of course, Trump's swipes at Mexico aren't the only outrageous things he's said on the campaign trail. This week he attacked senior Republican and former presidential nominee Senator John McCain as "no hero," because he was captured, and after attacking fellow contender Senator Lindsey Graham as a nobody, announced Graham's personal cell phone number to the world. That prompted Graham to make a pretty funny YouTube video in response: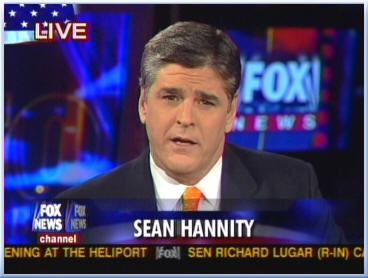 I made the sacrifice of watching Fox News's Sean Hannity's interview of Donald Trump, and no matter how hard I look for any substance, it's simply not there. When asked by Hannity, "What would President Turmp's deal with Iran have looked like," basically all he could say was that the USA's negotiators were "babies" who should've read his book and "believe me, we would've had a deal that would've been much better" if he'd negotiated it. From his comments, it's clear he doesn't understand either the situation or the deal, and the planet is lucky he was nowhere near the negotiating table.
Whatever the topic, Trump is sure of one thing – he could do it better, and it's all about him. "We wouldn't even be talking about immigration if it wasn't for me," he says, and "What I'm saying is so important for the country." For goodness sake – this is a Republican presidential primary campaign! Anyone who thinks immigration isn't going to be a part of the debate is in cloud cuckoo land. He started off insisting he was going to build a wall the entire length of the border and was going to make Mexico pay for it. There were no details how he was going to manage that of course. This great defender of American rights apparently wasn't too worried about the property rights of those who live on the border, or the thousands of businesses who deal with Mexico that would have their contracts cancelled until the wall was paid for. But he didn't stop there: "And I had an idea recently – when they send illegals into our country, we charge Mexico $100,000, for every illegal that crosses that border because it's trouble." No, of course Hannity didn't challenge him on that statement.
He carried on: "Believe me, I could turn this country around so fast, and people would love me for it. That's what they want, and that's why I'm leading in the polls." And the scary thing is, he is leading in the polls.
This is the latest result from the Huffpost Pollster, last updated yesterday. It tracks 116 polls from twenty pollsters. If you go to the link you can see the trends.: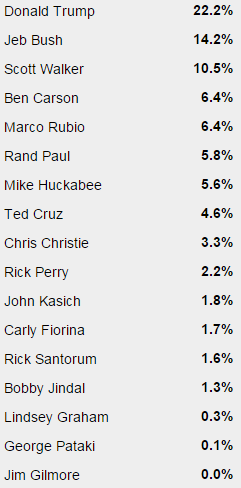 In one of his many speeches he stated, "I don't need anybody's money, it's nice. I don't need anybody's money. I'm using my own money. I'm not using the lobbyists, I'm not using donors, I don't care. I'm really rich."
There's some confusion about how rich he really is though. Forbes estimates his wealth at about $4 billion, but in in June this year he released a one page document that put his net worth at 30 June 2014 at around $8.7 billion. As a presidential candidate he had to provide a financial disclosure to the US Federal Election Commission, and that says his net worth is over $10 billion. Whatever his worth, it's clear he can afford to fund his campaign for as long as he chooses.
Governor Rick Perry of Texas, another of the sixteen Republican presidential contenders, says "I don't think he has the character or the temperament to hold the highest position in this country." I don't think I've ever agreed with anything Perry has said before, but his comment here is spot on. Marco Rubio says Trump's comments are, "ridiculous" and "disqualify him as commander-in-chief", Jeb Bush doesn't want to be associated with him in any way, Lindsey Graham said he was a "jackass" and Chris Christie calls his remarks "inappropriate." In fact most of the contenders have made some kind of negative comment. One of those who has quietly supported him is Senator Ted Cruz, one of the Tea Party darlings. My assumption is he wants Trump's votes when Trump inevitably finds an excuse to pull out of the race. Because, mark my words, he will pull out, he'll blame somebody or something else for it, and he'll urge the 20% or so who are sticking to him to support somebody he'll name. Cruz wants to be that somebody.
There's a well established anti-establishment camp in the Republican party, and they always plump up the poll figures for whoever's best at the anti-Washington rhetoric. Currently that's Trump. Four years ago, all Newt Gingrich had to do was abuse the media and his popularity shot so high he was confidently announcing he would be the nominee. Donald Trump is very good at riling people up. He's getting a lot of attention, but isn't actually providing any answers. On the few occasions he's pressed, he reverts to something like, "Trust me, I'll provide the evidence." That was the same answer he continually gave about Obama's birth certificate. He won't last, but he'll provide the media and bloggers with a lot of fodder in the meantime.
Trump is threatening the Republican Party too. He refuses to rule out running as an independent, which everyone knows will ensure a victory for the Democratic Party. He says that he will "consider" running as an independent if the GOP doesn't treat him "right". As with everything else, it's empty rhetoric of course, There's no way he could win outside one of the two major parties, and there's no way he wants to be branded as a loser. If the GOP don't, in his opinion, treat him "right" that is more likely what he'll use as his excuse to withdraw from the race when he realizes he won't win, and it'll be their fault. I can hear him now, telling the media that the establishment members of the GOP have deprived Americans of the president they wanted. Get your Face Palm meme pics ready for the occasion.
---
I'd love to know what you think of my choices. Who would you have chosen as saints and sinners this week?